Demi Lovato Said She's "Proud" Of Miley Cyrus For Getting Serious.
In praising Miley, Demi also hinted that their alleged long-running feud is over too.
Over the past few years, Miley Cyrus has been open about her weed use. She once built a five-foot bong on Instagram and smoked a joint onstage at the MTV EMAs.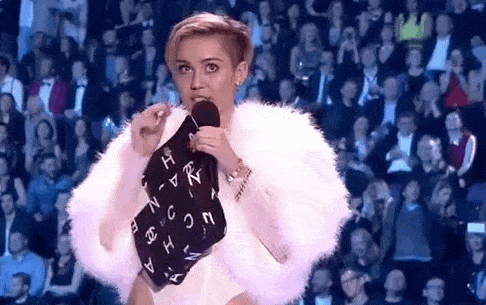 However, last week, Miley Cyrus revealed that she was sober for the first time in years after quitting weed and alcohol.
Speaking to Billboard magazine, Miley said:
This is crazy, but I haven't smoked weed in three weeks, which is the longest I've ever gone without it. I like to surround myself with people that make me want to get better, more evolved, and open. And I was noticing, it's not the people that are stoned. I want to be super clean and sharp because I know exactly where I want to be.
She said:
A lot of people have reached out to me and they're like, "You know, if you want help or if you want to go to these meetings," and I'm like, "No." When I want something I can do it. Anything that I want to do, if I want to stop or start something, I can do anything. I just decided not to smoke anymore, and now it's easy for me.
She said:
I wouldn't be alive without my sobriety, and the people that are sober today in this industry – I commend them a lot. But even in day-to-day life, no matter whether you are from the middle of nowhere or you live in a big city, addiction doesn't discriminate, so whenever you are able to take control back, it's really admirable